Healing Cancer Naturally
Graviola leaves, also known as soursop leaves, healed my father and two of my dear friends from cancer.
Thank you for visiting my graviola leaves site. My name is Kary Gould. I live and work in the beautiful Caribbean.

My wife and I have a close friend that was diagnosed with colon cancer and had one-third of his colon removed. My wife was researching other natural cures to help him out and she found Graviola, also known as Soursop, which grows wild right here where we live! For the past 7 years he has been drinking Graviola tea and has had great results. No more cancer.
My father was diagnosed with bladder cancer. The doctors scheduled him for surgery to have his bladder removed. My father was a non-believer in these things so my sister MADE him drink the graviola tea. After about 3 weeks of drinking graviola tea, the blood in his urine went away, his need to go to the bathroom went from every 30-45 minutes to every couple of hours, the pain from urinating went away. After 4 months of drinking the tea, he is a Graviola believer because his bladder cancer is now gone and his doctors have cancelled his operation.
For the past 8 years we have been mailing Graviola leaves to cancer patients all around the world. We have received dozens and dozens of emails from people where Graviola Tea Leaves have helped them live a better life to actually healing their cancer!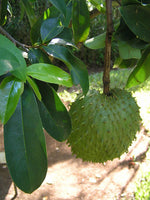 Testimonials
Kary, I had been talking to my Primary Dr about the leaves and what they are doing for me. he has seen the proof in my A1C results and wants to order some leaves for himself so he will be contacting you for some.

Jerry
Thank you Kary. My dad is improving with the help of the graviola, and my mom is going to begin taking it as a preventative measure. Thank you for providing this help for people suffering with cancer.



Bethany
Hi Kary: This is Daniella. I want to place another order for the Guanabana leaves. They have been helping my dad and we want him to keep on taking them. His PSA score came down to normal from being at a 50 it dropped to a 0.6. We are so blessed and thankful to the Lord.


Daniella
I have shared your cards with a number of people, I hope & pray they get the same relief I have received. Thank you again,



Jim
Just wanted to let you know David is still doing ok. He is drinking the tea daily. He still has a good appetite. He is outliving his prognosis. Thank you for helping others.



Kathleen
Hi Kary, I just placed another order of leaves. They disappeared fast after I started giving them out to friends with cancer, until they started ordering them. So far there has been some good results...just like my taking them for my mesothelioma, so far they haven't been able to find anything going on 4 years at Moffitt Cancer Center in Tampa. No other treatments but Graviola tea.


Richard and Aline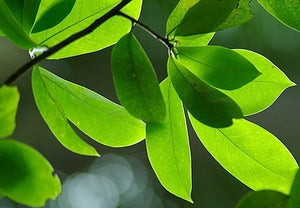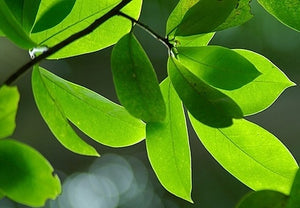 Learn about Graviola, which is also known as Soursop and Guanabana